Testimonials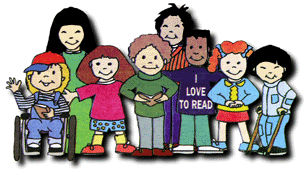 Our kids & families love the tickets!

Here at Kidtix, we are committed to giving children the opportunity to see shows, concerts, sporting events, theatre and family events they would normally never have the chance to see. We received this forwarded email from Karen at the Christian Family Care Agency in Phoenix after one of their families attended a KidTix event, sponsored by Childsplay Arizona
"wow wow wow - Karen again we thank you & the Childsplay Theater. The experience we had surpassed all of our expectations! My wife could not make it because she had the mother of all migranes.
First of all the parking was convenient and free. It would have been impossible to have a bad seat. All seating seemed up close and comfortable.But most of all the acting kept my three girls and I completely captured. The story gave my girls many thoughts to ponder; it also gave them answers to questions that they possibly did not have the maturity to think of yet. We would recommend Childsplay Theater to any and all families looking for GREAT FAMILY ENTERTAINMENT! My girls prattled about the event for the remainder of the day.
Thanks again Vinnie"
And another one:
"Thank you for the tickets. The play was very good. Yes one of my foster boy said, when the little girl was on the roof of the porch, it reminded him of a time when he and his natural brother would get on the roof.. Most of the children I brought said they liked the play. They thought it was very touching. We reminded them that people grieve in different ways. One kid said, " It was cool, and well put together." Another one said, "You can't judge a book by its cover", referring to the storyline. I would recommend this play to all children. It brings out a lot of discussion."